Wood Sample Boards
Showcase wood products with Simulations by Wallace's cost-effective and innovative sample board solutions that eliminate traditional drawbacks.
Discover More
Wood Sample Boards Allow Creativity to Soar
One of the reasons sample boards are so effective in marketing wood products is that there are so many different types of wood species, board widths, and finishes, and each one is beautiful in its own right. Wood sample boards allow marketers to organize wood choices in ways that enhance the end-users imagination.
The only problem with wood sample boards is that until now, the only way to utilize wood sample boards is to use precious inventory to help customers visualize their story with your products. Inventory loss to sample boards has enormously impacted product profit margins for years but has been an accepted cost of business.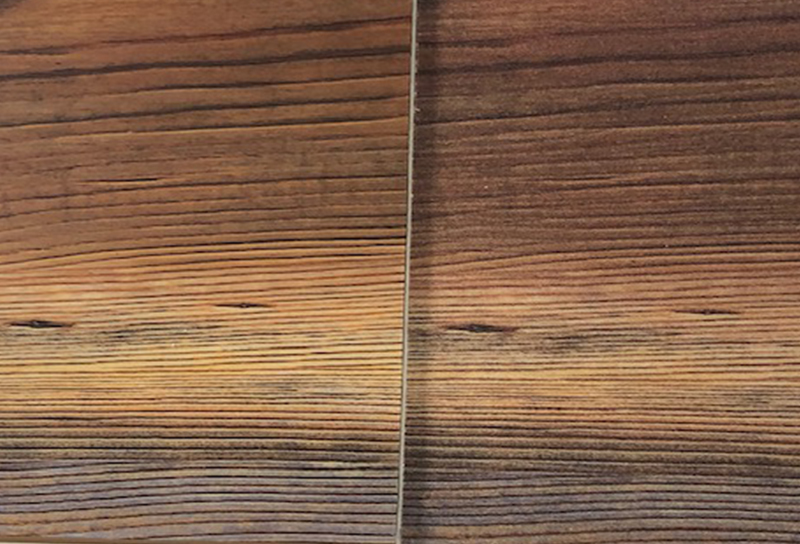 Simulated Printing Brings New Life and Profitability to Wood Sample Boards
Wallace Simulations has the solution to wood sample boards that showcase all the beauty and variations in wood product offerings while retaining inventory and reducing production costs. This may sound too good to be true. That's because until now, it has been.
Simulations by Wallace is a highly-refined multi-step process that begins with your wood product and ends with a textured printing simulation of your product that is indistinguishable from the original.
Simulated printing brings your wood products to life in an economical form that has all of the following benefits:
Variations in color and tone
Mimics uneven textures and grain of your wood
Matches the dimensions of your wood product
Retains your original product inventory
Is lightweight and easily portable
Reduces production and freight costs
Quick production turnaroundv
Your inventory should be used for sales, not samples. With Simulations by Wallace, you can have the best of both worlds. Your clients can see and feel all of the qualities that make your wood product unique without losing your inventory to marketing.
In addition, the benefits of simulated printing open up new marketing opportunities to utilize wood sample boards in ways you could never have before with bulky and expensive wood product samples.
Embrace Innovation With Simulated Printing Sample Boards
Wallace Simulations's innovative process utilizes a 3-D scanner to capture all the intricacies of your wood product. This file is digitally optimized by our experienced and professional team. Layers are then printed onto a substrate material until the textures match those of your wood. A high-definition photographic layer adds additional dimension and accuracy.
The end result is a remarkable rendering of your wood product in a lightweight, simulated form that is easily utilized on your wood sample boards to help increase your profits by decreasing your expenses and opening new avenues for marketing.
Why wait? Contact the team at Wallace Simulations to embrace innovation and profitability with your wood sample boards.
The Better Way to Sample Materials
We offer a revolutionary way to sample wood, stone, brick, and luxury tile textures, all without the bulk, expense, or hassle of traditional sample boards.

Talk to Our Simulations Experts today
We're here to help with all your printed texture needs.